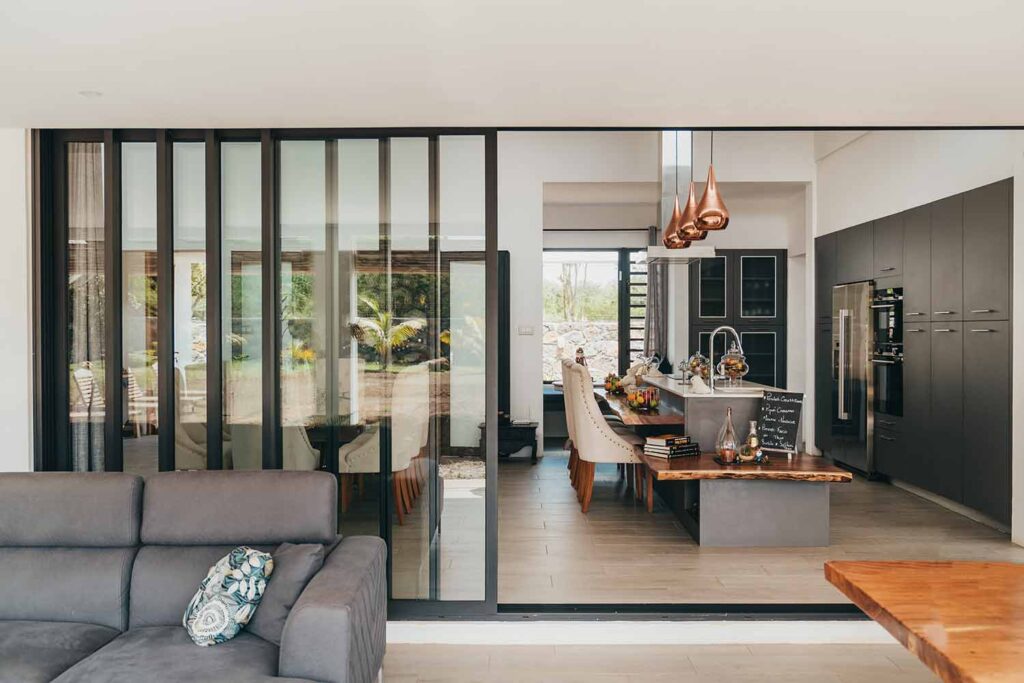 If you have chosen aluminium as primary material for your home or building's openings, you made the right choice. However, at JMD International, we don't just follow the trend. As a key player in the construction industry, we have worked on construction and renovation projects of all sizes. We specialise in the fenestration department to provide the construction industry with high quality aluminium doors in Mauritius.
A door serves as an opening but also serves as a layer of protection against heat, cold, bad weather and can also have sound insulation capabilities. Now add to this the fact that it has to be durable and easy to maintain. Aluminium doors help do all of the above and even more.
Benefits of having Aluminium doors in Mauritius
One of the main advantages of having aluminium doors is their easy maintenance, as once they have been installed, they require virtually no care. In addition, its lacquered finishes do not attract dirt and its docile and soft fittings do not cause major damage due to misuse.
Another important aspect is that the anodizing process to which aluminium is exposed, allows the paint to adhere perfectly on the surface, also preventing partial or total corrosion of the periphery. Aluminium doors do not corrode or deteriorate, so the maintenance they require is minimal. Your aluminium doors will last a long time without suffering alterations or deformations.
In summary, the main advantages are:
Quick and easy installation quickly due to its lightweight.
Easy cleaning.
Available in various colors.
Strong and rigid material, adaptable to all weather.
There is almost no difference in price with wood openings.