Aluminium is a highly versatile metal with a number of advantages, it is light weight as well as flexible. It can be manufactured into a variety of shapes and then thereafter fabricated to suit various uses.
It is not always easy to choose an Aluminium Company.  Different companies offer different qualities of Aluminium. A good supplier is able to provide from certification to guarantees. So, you have to look for the leading aluminium company to get quality material.
Before making a decision on choosing an Aluminium company in Mauritius for your upcoming project, it is best to ask a few questions:
SKILLS AND CERTIFICATIONS
You need to consider their skills and certifications as well as work experience. If it is a highly skilled company, it will have great knowledge about fabrication and customer handling. You will have to make sure that the company you choose has full knowledge of different types of aluminium.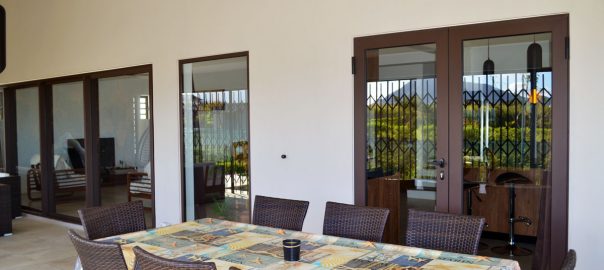 UNTIL WHEN HAS THE COMPANY BEEN IN THE SERVICE
It is preferable to spend some more money on a company that has more experience, one  that have built up experience working with aluminium windows and doors than to go with a cheaper company without any experience.
CAN YOU PROVIDE REFERENCES OR TESTIMONIALS
How will you have an assurance that the company will be able to do what they say they can do.  Ask about the previous projects they have completed.  Can you have a look at before and after photo. Are these testimonials from happy customers? The company should have a track record.
HOW COMPETITIVE IS THE PRICE
To have some idea of average pricing, get a few quotes beforehand. Products of low-quality will normally be cheaper but will not be that strong and durable.
If you are purchasing aluminium in bulk, you can get quality products at reasonable rates which This certainly a plus point.
WHAT GUARANTEE DO YOU OFFER
If ever there is any issues that may happen, will the company be able to resolve it?
Are there any guarantees given for the type of glass used for example? 
You will have to ask whether the company guarantees to protect you in case anything was to go wrong.
CAN THEY OFFER YOU ANYTHING DIFFERENT
Do they simply offer the stock standard aluminium doors and windows? Or they can modify your project into a masterpiece by adding in some experience and something different.? If they can bring something new, creative, and classy it would be good.
ARE THEY ABLE TO MEET YOUR DEADLINES
If they are unreliable, they will always be late and have the worst excuses too. Speak to their clients and other project managers they have worked with because once they are working on your project and they miss a deadline it will be too late. This could be costly for you.
For all your aluminium projects, we recommend JMD Aluminium Ltd in Mauritius.
JMD Aluminium is internationally renowned for  for the high-quality and reliability of its products in Mauritius.