We all have kitchen cabinet furniture in our kitchen to store food, cooking equipment, silverware and dishes for table service.
With plenty of cabinets, you will have a good storage in your kitchen. It is important to have the cabinets function with strategic storage that maximises efficiency.
Refrigerators, dishwashers and ovens are often encased in the kitchen cabinetry.
Either you want to remodel your kitchen or you are setting one for the first time, aluminium kitchen designs are a growing trend in the world of modular kitchen.
WHY ALUMINIUM FOR YOUR KITCHEN CABINETS
Aluminium kitchen cabinets are easy to clean.  Aluminium is non porous, which ensures no absorption in case of pills, you just wipe it with a damp cloth will be enough in most situations.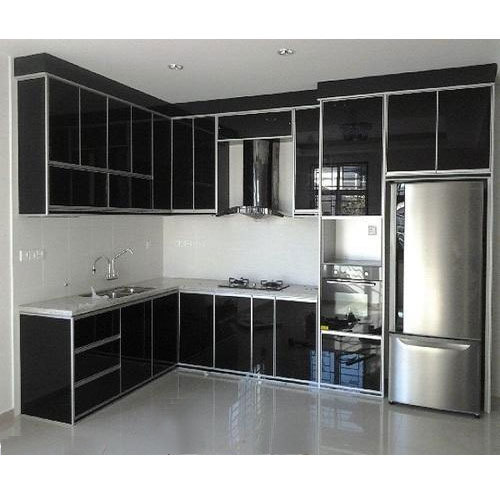 NO WORRIES ABOUT PESTS
Wooden cabinet can be infested with pests as they get older. Termites can eat into the building's foundation or ants can live in the wood. With an aluminium kitchen cabinet, you do not have to worry about pests. With aluminium smooth and non-porous surface, it is difficult for bacteria and other microorganisms to latch on.
It does not attract mildew and mold either. Taking into account that food items are a mainstay in the kitchen, is one of the major benefits of aluminium furniture for the kitchen.
ALUMINIUM IS WATER PROOF
High humidity in the air, damp utensils represent a threat for wooden kitchen cabinets. This humidity bloats the fibre in the wood, causing it to expand which in turns causes prolonged damage over time.
With aluminium, water will not be able to permeate through and cause swelling and bacterial growth. The water-resistant nature of aluminium makes it perfect for the kitchen.
Continue reading

JMD Aluminium Mauritius: Why choosing Aluminium for your kitchen cabinet