WHAT IS A HANDRAIL
A handrail is a narrow rail to grab with hand as a support. Handrails are fixed to posts or walls, on a walkway, on part of the staircase, in a bathroom. Handrails are used in places like: residential, commercial, public places, school, retirement home.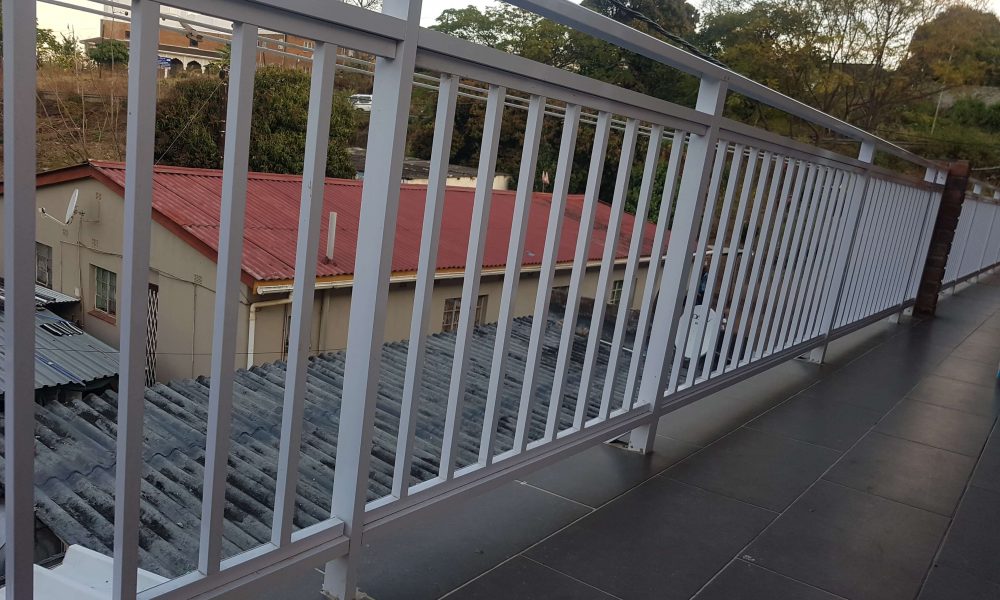 IMPORTANCE OF HANDRAILS
Handrails are crucial because they create supports and stability while travelling on a walkway, climbing and descending stairs or when moving to a bathroom.
The right way to prevent accidents on stairs is with the help of a handrail or banister.
They keep everyone safe and comfortable. Handrails bring about supports and stability while travelling on a walkway, climbing or descending stairs or moving in a bathroom.
Handrails are an important component of any staircase of a home or offices. Stair rails are further than just ornamental and decorative in nature. The handrail is there to provide support and balance for young as well as for old. Handrails are easy to grip.
BENEFIT OF ALUMINIUM HANDRAILING
Aluminium railing systems are the best option to preserve handrails and prevent them from rusting. Protective oxide coatings are made from aluminium. This is a highly corrosion-resistant coating that can be used to protect and preserve handrails.
An aluminium alloy can resist harsh weather conditions. It is used on handrails to prevent railings from twisting shrinking. It can be durable and last for years.
Aluminium being a strong material, does not require much maintenance. It is a powder-coated with a finish that does not crack chip or peel.
WHERE TO INSTALL ALUMINIUM HANDRAILS?
Are you thinking of where to install aluminium handrails at home? Your stairs are the primary option. Below are a few places where you want to consider installing railings.
Beside a ramp or along the halfway walls
This area is frequented by people needing balance and mobility
Near toilets or bathtub in the bathroom
These areas necessitate extra security where people shift between sitting and standing
Near work surfaces in the kitchen
These areas need something stable and safe to hang onto, for example a handrail.
In the bedroom
Other household members need handrails in their bedroom for convenience and support.
FACTORS TO CONSIDER WHEN CHOOSING ALUMINIUM HANDRAILS
SIZE
Aluminium handrails are found in various lengths and widths where you can use internal connectors for them to be installed. You can certainly find handrails to suit your space.
SAFETY
As safety is our key priority, you can count on aluminium handrails for support and stability
COLOUR
Aluminium handrails are normally silver in colour. However, you can choose other colours, such as white, black and brown. You can also choose a particular colour that perfectly mixes with the rest of your home décor.
Aluminium handrail provides both safety and style. They are attractive which can upgrade the look of your space and the overall appearance of your home.
If you are looking for residential or commercial handrailing that is made by a trusted manufacturer, contact JMD Aluminium Mauritius.